Our Ministry Staff
PASTORS: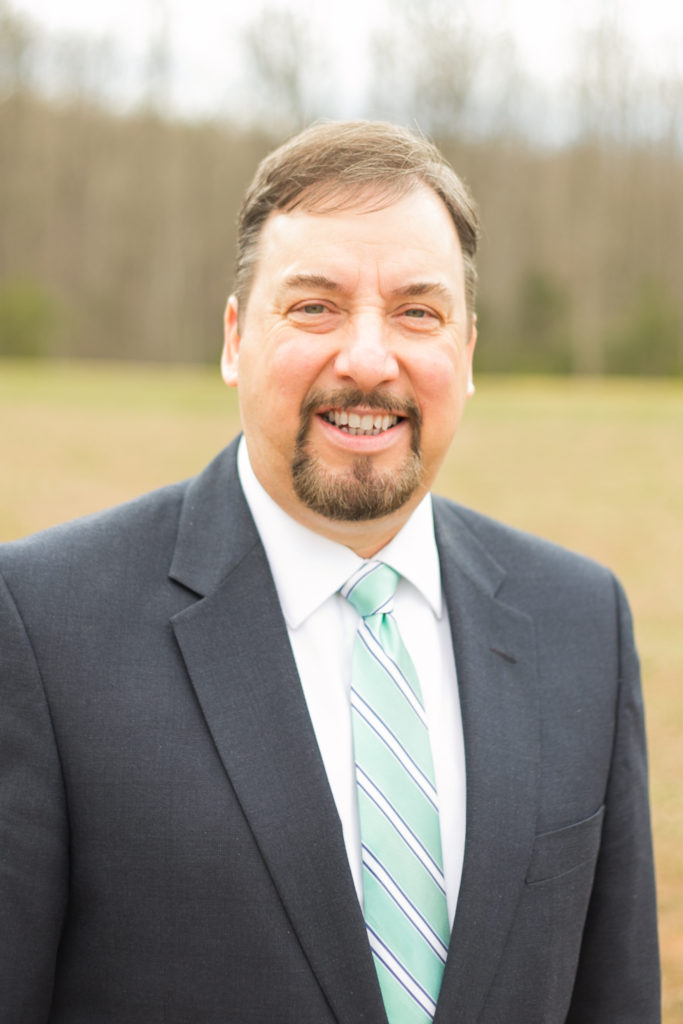 SENIOR PASTOR – Dale Freeman
Dale Freeman was led to the Lord at the age of 19, alongside his then girlfriend and now wife, Sharon, in October of 1980. Pastor Freeman and Mrs. Sharon were both born and raised in Greenville, South Carolina.
In the year of 1981, Pastor Freeman answered the call to preach and began attending Tabernacle Baptist College in his hometown.
His passion of preaching has opened many doors for him to minister to others throughout his life and has presented the opportunity to preach at his own local church, sister churches, conferences and Baptist colleges of like faith throughout his time of being in the ministry for over 40 years.
He assumed the role of Senior Pastor in the summer of 2006. Under his leadership and by God's grace, FBC has grown and flourished in every way. Pastor Freeman is an expository preacher who teaches the people of the church to use their gifts and talents to serve God.
Pastor Freeman enjoys reading, sports, and Mrs. Sharon's southern cooking. He is a Dallas Cowboys fan and also roots for the South Carolina Gamecocks when he has the opportunity.
Pastor Freeman and Mrs. Sharon (Reeves) were married on August 8, 1981 and relocated their family to Virginia in 1999. They have four grown children who are all married and serving with their spouses at FBC– Meredith (Freeman) Oliver, Michael, Marcus, and Mariah (Freeman) Keys; and ten (soon-to-be eleven!) grandchildren. Pastor Dale enjoys the time of year when his entire family vacations together– he loves his family deeply and enjoys serving with all of them at FBC!

ASSISTANT PASTOR
and Director of Children's Ministries
BJ Short
BJ short was saved in August of 1986. After graduating from high school in his Virginia hometown, he headed to Bible College where he met his wife, Betty (Molina). Pastor BJ returned to Virginia after graduating from Hyles-Anderson College in 2002 and married Mrs. Betty in 2004. Pastor BJ has been an Assistant Pastor at FBC since May of 2007; He and Mrs. Betty have three beautiful girls and currently serve at FBC as Sunday School teachers, Children's Church workers, and in any other way they can be a blessing. Pastor BJ is the Director of Children's Ministries at FBC. He is a family man who is compassionate and dedicated to the Lord.

ASSISTANT PASTOR
and Director of Youth Ministries
David Oliver
David Oliver was born and raised in Virginia, never realizing the importance of eternity until October of 2005 at the age of 24. Pastor David has been on fire for the Lord ever since and has been serving in whatever way he can. In January of 2008, he married Pastor Freeman's oldest daughter, Meredith, and became the Youth Pastor of FBC just one month later. Pastor David and Mrs. Meredith have five children, four girls and one boy. Pastor David became an Assistant Pastor in 2014 and enjoys every aspect of his Christian life. His passionate preaching and burden for young people have made a huge impact in the community.

ASSISTANT PASTOR
Brandon Freeman
Brandon Freeman was saved in September of 1996 under the ministry of Pastor Dale in South Carolina. Pastor Brandon is the nephew of Pastor Dale Freeman and was in the youth group during Pastor Dale's years in Greenville, South Carolina. Years later, after marrying his wife Jennifer (Childs) and having children, he relocated his family of five to Virginia. Pastor Brandon and Mrs. Jennifer serve at FBC in every way they are able, including the music ministry and youth ministry. Pastor Brandon became an Assistant Pastor in the summer of 2014, and became the Administrator of Fellowship Baptist Academy in 2021.
DAVID THOMPSON
MISSIONS DIRECTOR
GREG BANKS
SUNDAY SCHOOL DIRECTOR
MICHAEL FREEMAN
MUSIC DIRECTOR